Founder - Mr. Zamir Ahmed Khan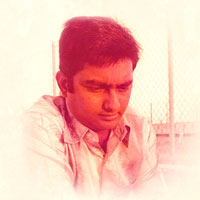 Mr. Zamir Ahmed Khan (1948-1993)

A pioneer, a visionary, a man of such an extraordinary caliber and stature who secured a strong foothold in this Recruitment Industry. The creative forces of his genius were harnessed to cater to the development of his own business and his dreams arising out of intense love of humanity. The same passion, ideals and vision went a long way in shaping an outstanding business which has been constantly nourished and nurtured to offer credence to this one man̢۪s core dream, dreamt more than decades ago.

The humanitarian, charitable and humble principles that the Entrepreneur followed made him believe that it was essential to nurture the income growth of Indian workers in order to bring them out from the puddle of poverty and become self-sufficient. His Dream & Believe made him establish M/s Zamir Enterprises in the year 1978 with an aim to serve the Indian Workers Highly Skilled, Skilled & Un-Skilled to all to pursue higher incomes abroad.

The Ambition which he Dreamt & Believed was fulfilled as he recruited Thousands & Thousands of Indian workers in various fields to the Middle-East Countries catering to many Big & Small Companies, those who in order required Indian workers for escalating their Company̢۪s Growth. He did serve till he died in the year 1993.